I have been to Perth several times for work but it doesn't really count… from store to hotel and back again, I really didn't see much to be able to say "I've been to Perth". Friends of ours were getting married and Stuart's sister and her husband live in Perth too so it was the perfect excuse to take some time off work and see a bit of WA. With a flight around 5 hours from Sydney, you need to stay a few days to make the trip worthwhile anyway!
We flew in after work on Friday (business class upgrade! Thanks Virgin Australia!) and I was particularly excited about Saturday when we were going to spend the day at Rottnest Island with Robyne and James. After a rushed cup of coffee skulled in the car on the way to the jetty, we boarded the ferry (pretty) early with our impractical bags stuffed with togs, towels, fins, masks and snorkels loaded onto our hired bicycles. The day was overcast windy so it was a rough crossing but we made it with a few distant whale sightings to make up for the swell!
We consulted the map on arrival and the island didn't seem that big, so circumnavigating the island by bike seemed achievable and we set off with haste, wind in our hair and smiles on our faces. Until we hit the first hill. I wasn't expecting hills! I had visions of us coasting along rolling flat roads with our legs jauntily sticking out from the bike as we laughed and pointed at the sights. Not so! It was hard work! Robyne, James and I were ok but the bikes weren't large and Stu is so he kinda looked like this: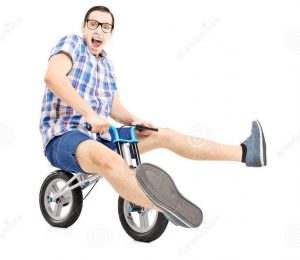 Consequently, when he huffed to the top of a hill he was ready (and unstoppable) on the descent. Rob, James and I stopped to admire a beautiful beach but Stu+hill+gravity=no brakes. He hooned right on past and ran out of momentum halfway up the hill on the other side rather than turn around and join us squawking about the white sand and azure water. We made it to Salmon Bay and despite the wind, rain showers and moderate temperature we couldn't not go snorkelling since we (James) had carted our gear all that way. White sand and water with more shades of blue than I know how to name – absolutely beautiful.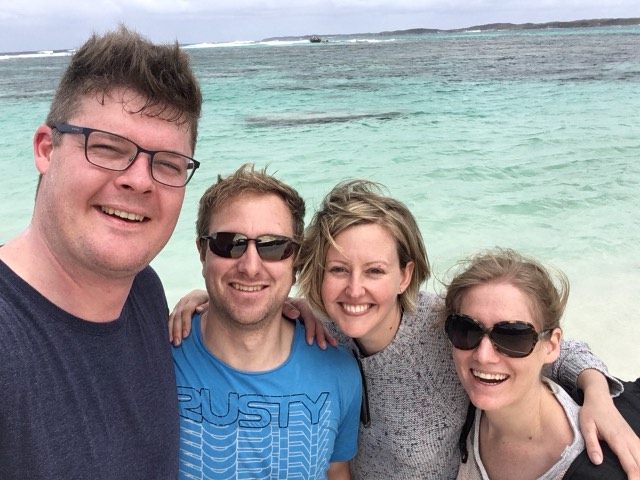 A complete circuit by bike was beyond us, so we cut up through the middle to head back around to the main part of the island for a late lunch (delicious octopus!) and beer before heading back across to Perth, sandy, salty and with a bit of sun, but happy after a wonderful day.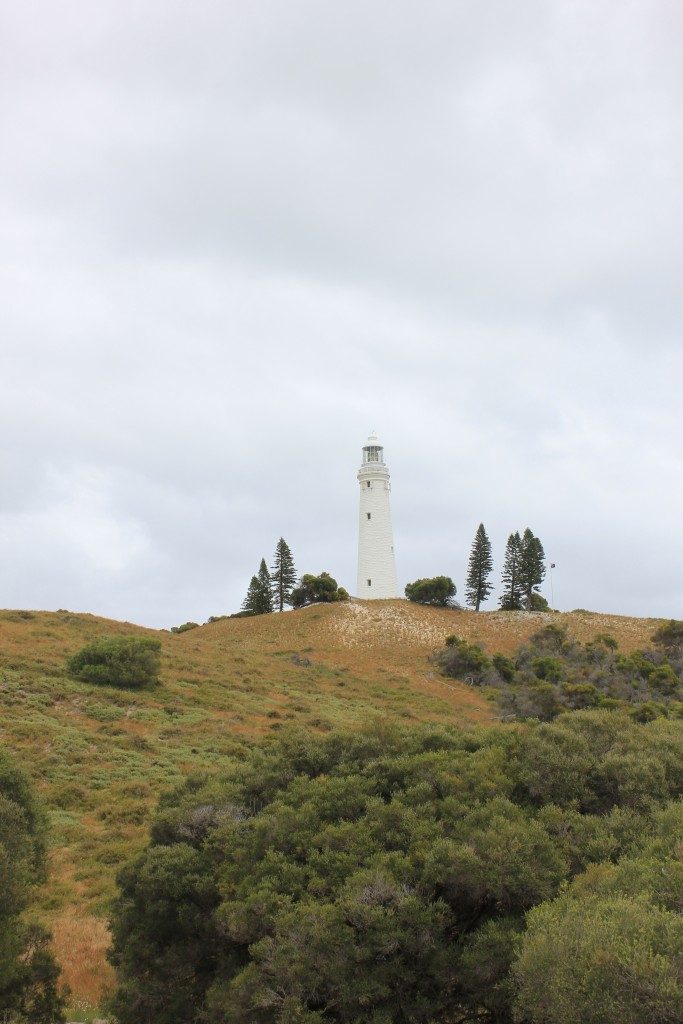 While in Perth we (well not Stu, as he was nursing a Buck's party hangover) visited Kings Park because I wanted to see beautiful wild flowers and I was not disappointed – what a beautiful (and huge) park in the middle of the city. It's pretty special!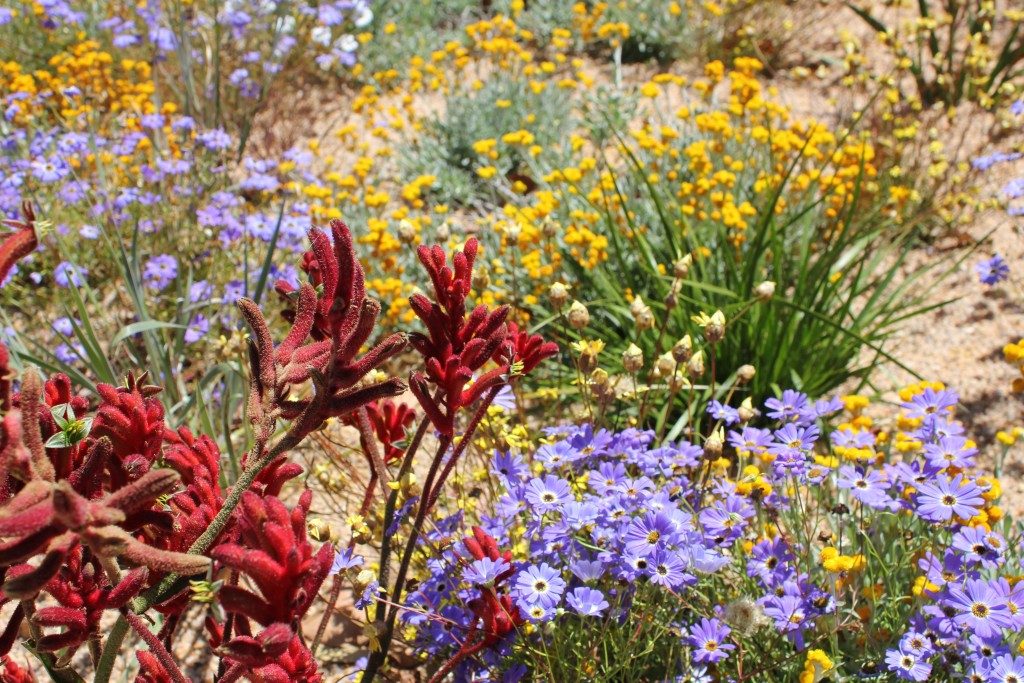 We wandered around Leederville and a drink at The Garden followed by a yum tapas lunch at Duende. Another day we visited Freo and walked through the markets and ate (again!) at Bib & Tucker . I'm seeing a pattern here – food is a focus!
Stu and I hired a car to drive down to Margaret River for a few days because food and wine, sounds like our thing. We had a wonderful few days exploring the area and so easily could have stayed longer. Our accomodation was in a lovely cottage with a kitchen and a view like this: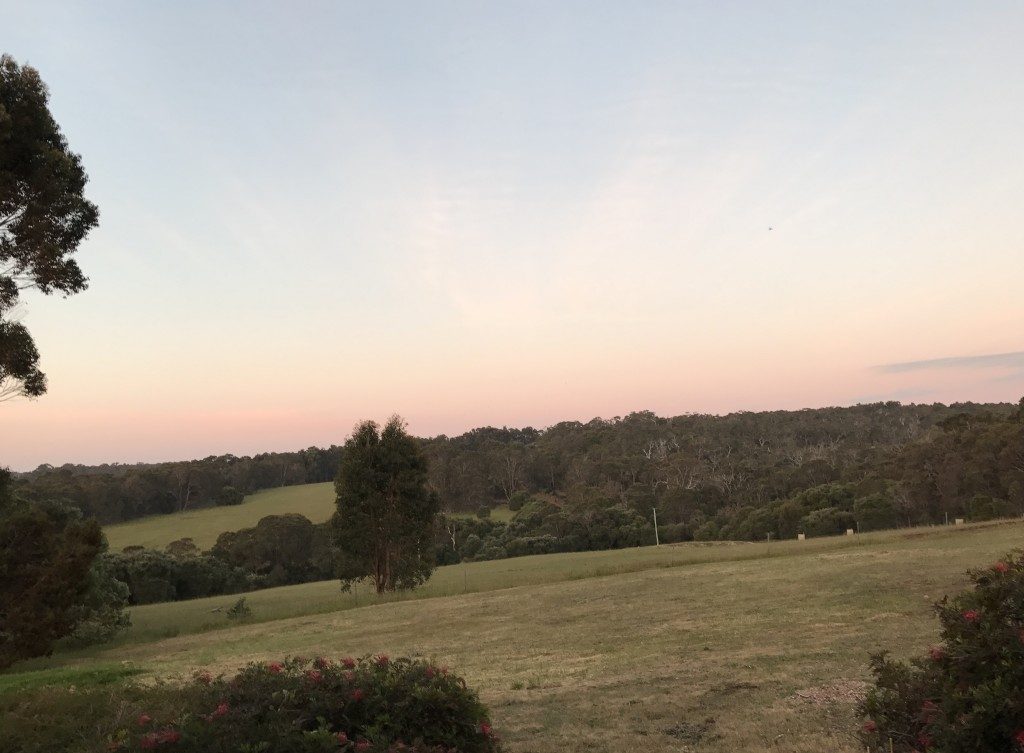 It was so much fun buying local produce, including woodfired bread hot from the oven at Yallingup Woodfired Bread (I demolished a large portion of the warm bread with melting butter running down my hands), lamb and prawns from the friendliest butcher you will ever meet at Margaret River Gourmet Meats and buying our fruit and vegetables from a local farmer, complete with shop and honesty box. We both were really tickled with the trust the farmer places in other people being honest, not something you see in the city (anymore, ever?) We also stopped in for chocolate at Margaret River Chocolate Co., touristy but fun with the free tastings and delicious olive oil from Olio Bella. We bought their award winning plain olive oil, as well as a rosemary and garlic oil (yum on flat bread after a quick warm on the BBQ) and a parmesan olive oil which I am very excited to make mashed potato with.
Wineries and breweries were also excellent, our favourites were Cullen Wines, Vasse Felix, Knee Deep Wines (we had lunch here, it was pretty lovely!), Amelia Park, Pierrot and Windows Estate. It serves me right for not writing this up sooner because I can't remember which brewery we went to which had a lovely view over a lake and a decent kimchi bun… but realistically I don't think you can go wrong, wherever you go!
There isn't much in Margaret River proper, but so much to see in the surrounds. Prevelly reminds me of beach side towns in the 80s, quiet, undeveloped and a haven during summer school holidays. We visited a couple of amazing caves, Lake Cave with a "suspended table" gradually created by stalactites as well as Ngilgi Cave which is a special place for the Aboriginal people. We also drove up to Dunsborough, again not much there but Cape Naturaliste lighthouse (not amazing) was near Bunker Bay which WAS amazing. We had an average lunch at Bunkers Beach Cafe (attempted fancy food not executed well) in front of an absolutely beautiful beach so that made it ok… see?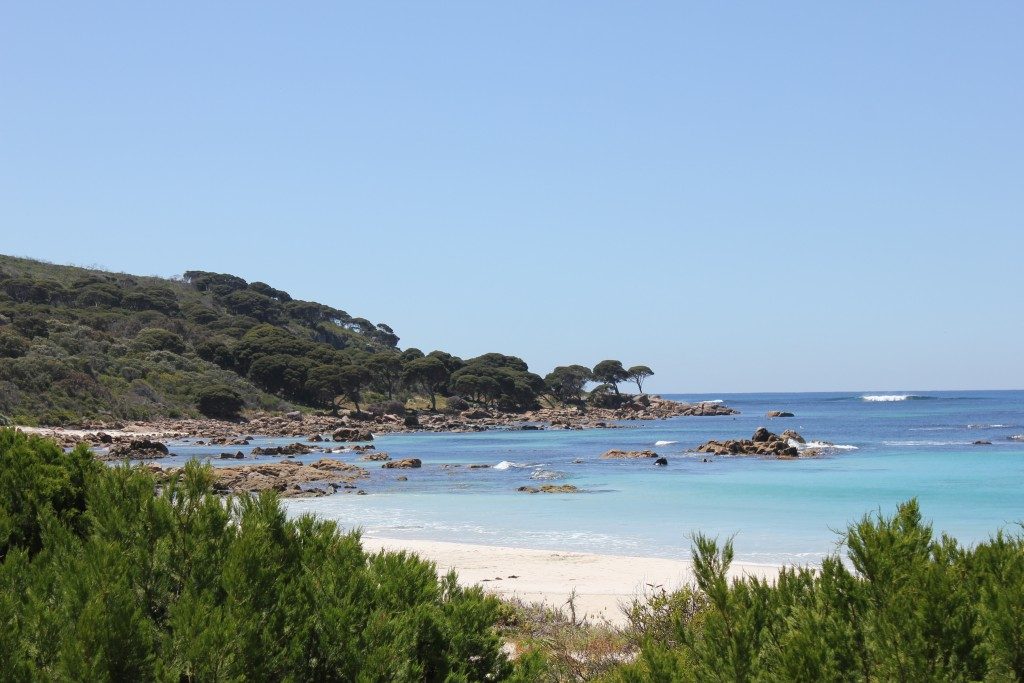 We were there for 5 days but it still wasn't long enough. We didn't have time to walk from Castle Rock to Dunsborough for a swim (apparently a secluded beach we were told) nor did we visit The Aquarium at Yallingup for a snorkel. We also didn't even stop at Busselton Jetty which is an obvious must do in WA! All of this is just a mere scratch on the surface and Margaret River is such a small part of Western Australia but it's such a diverse, breathtakingly beautiful place to visit. WA is a very well kept secret from us over East and we will definitely return. When we can rationalise paying the same amount for an interstate flight as a flight overseas of course!!
Where are your favourite places in WA?