There is plenty to see in Amsterdam, but there are other parts of the Netherlands which are also worth a visit and can be visited on a day trip from Central station. However, while the trains, trams and buses within Amsterdam are easy to navigate and it's simple to catch a train to other major centres, rural bus services are slightly more complicated and infrequent. It makes for a more scenic journey, but a longer and more expensive day so be prepared.
Kinderdijk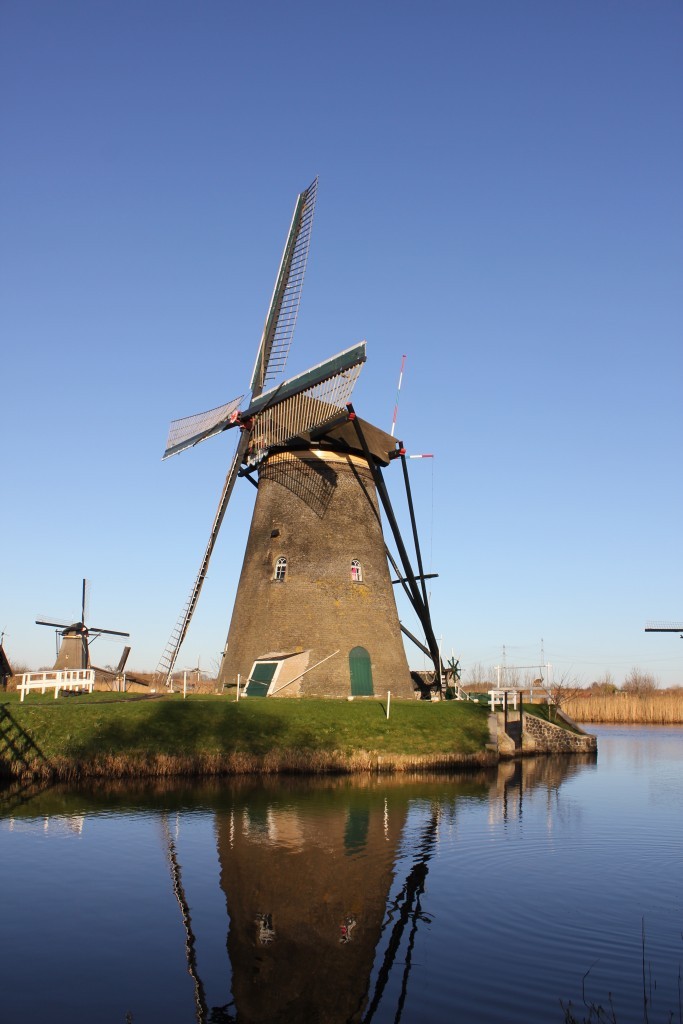 Kinderdijk is the best place to see windmills and only 15km east from Rotterdam so one would think it would be easy to get to by public transport. Not exactly! It took us about 2 hours each way from Amsterdam, via Utrecht and a bus on the way there and then home via bus, tram and train from Rotterdam. 17 of the 19 windmills were built between 1738 and 1740 and the windmills are now world heritage listed. For many years, the windmills drained the land of water but have since been replaced with more modern water management processes. There is a visitor centre, boat tour and many of the windmills are open as a museum but unfortunately not on the wintery Sunday we chose to go.
Delft
Delft is a beautiful little town I could explore for hours and you can visit it in an hour by train from Amsterdam (change in Rotterdam). The old church and town square are beautiful as is the town gate which was built in the 1400s and the only remaining part of the old town wall.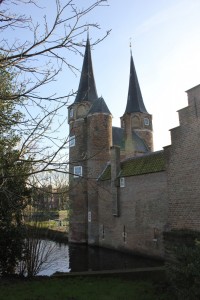 If you like the traditional blue and white pottery, you can buy it here too. We had a lovely wander around the canals, peering into front windows (why do the Dutch like to leave their homes on display?!) and lunch (super delicious toasted sandwich of goats cheese, apple and honey) in Delft.
The Hague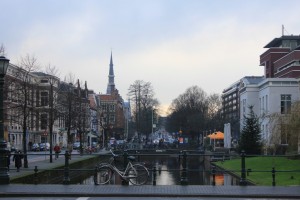 The Hague is about 50 minutes from Amsterdam by train was a town on our list of places to visit, to see a friend and also visit the Peace Palace – the place of the International Court of Justice. If you plan to visit the Peace Palace, make sure you plan your trip in advance and reserve a place on a tour. It's the only way you can visit the Palace and as we didn't book, we had to make do with the visitors centre. We wandered the streets spotting as many consulates as we could and admired the architecture. There are also museums and art galleries to visit here too, we just didn't have time on the day we were there.
Rotterdam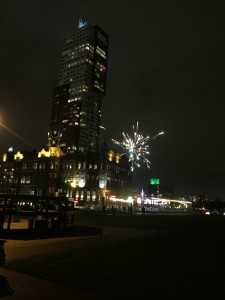 Rotterdam is about 1 hour 10 minutes by train from Amsterdam. We were in Rotterdam with friends for new years eve and there are a few things I wish I knew before I went. Firstly, there aren't many restaurants open during this period and if they are open, the kitchen closes by 9pm. Secondly, it is a very new city with modern architecture as it was almost completely destroyed during WWII so don't expect to see "old" Rotterdam here. The entire city centre was demolished as a result of the bombing with the exception of the church, post office, town hall and trade centre. We had a couple of nice meals (Rotown, Picknick were highlights) and a fun new years eve at Hotel New York. If I return to Rotterdam visits to Old Harbour and the Market Hall are on my list.
Utrecht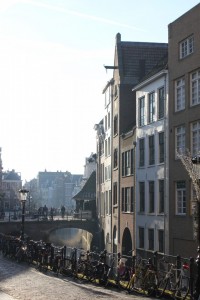 Utrecht is a university town about 30 minutes by train from Amsterdam. It's a lovely place to visit, just not on a Monday when most of the shops are closed! The church is a fascinating place to begin, the construction of the tower started in 1323 and the main church was still under construction in the mid 1500s. The nave collapsed in 1674 and was never rebuilt – the tower and the church remain separated by a town square. A lot of the artwork was irreparably damaged during the reformation in the late 1500s, but there is still much to see. You can even climb to the top of the tower and I'm sure there would be a magnificent view on a fine day!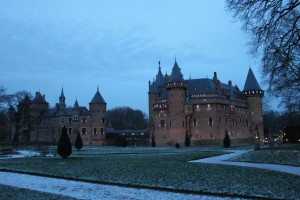 The highlight of our visit to Utrecht was a visit to Kasteel de Haar. It is about 1.5 hours from Utrecht by train (providing you don't get on the wrong train like Stuart did and end up at Gouda) followed by a bus (actually a mini van) and a 15 minute walk through the grounds from the bus stop. The castle was designed by Pierre Cuypers and rebuilt over 15 years commencing in 1892 on the foundations of a building that dated back to the early 14th century. The Baron who inherited the castle married a Rothschild who was obviously wealthy enough to finance the restoration. The end result was the most opulent castle in the Netherlands – it had hot and cold running water, electric lighting and central heating by way of steam. The interior of the castle is astounding and no expense was spared, the elegant stone relief work and a ceiling of wood carvings edged with 18 carat gold make a dramatic statement. The castle even has a moat and a drawbridge, as well as ornamental gardens to rival the palace of Versailles in France. Kasteel de Haar is a fairytale castle really worth a visit!
Are there any places you recommend we visit while we are here?