The Hunter Valley is an established wine region about 2.5 hours from Sydney (depending on which side of town you're on, crossing the city is a mission!) and it's a lovely place to spend a weekend. Friends of ours are getting married in a couple of weeks so a weekend was organised to celebrate their impending nuptials and 17 of us descended on Abernethy house with plenty of food and clanking bottles, ready for a celebration.
I had planned to set off early so we could beat the traffic, but Sir Stuart the Sloth moves the pace he wants to so we weren't in the car and on our way until 5.30pm. It was approaching 7pm, we still hadn't actually left Sydney (!) and I was already in need of a break but instead I crossed my legs and turned up our 90s playlist so we could make it in time for dinner. Oasis, Alanis Morissette and Kris Kros kept us well entertained (and probably the other drivers too when they caught a glimpse of us at the traffic lights seat-dancing to House of Pain).
I think it was a bit of a mission to find room enough for all of us but the capable Nic found Abernethy house for us to fill for the weekend. The hotel was built in the 1920s to support a new coal mine only to have the mine close a week after it opened. I'm not sure of the history between then and now but the hotel has a new lease on life as self catering, group accommodation.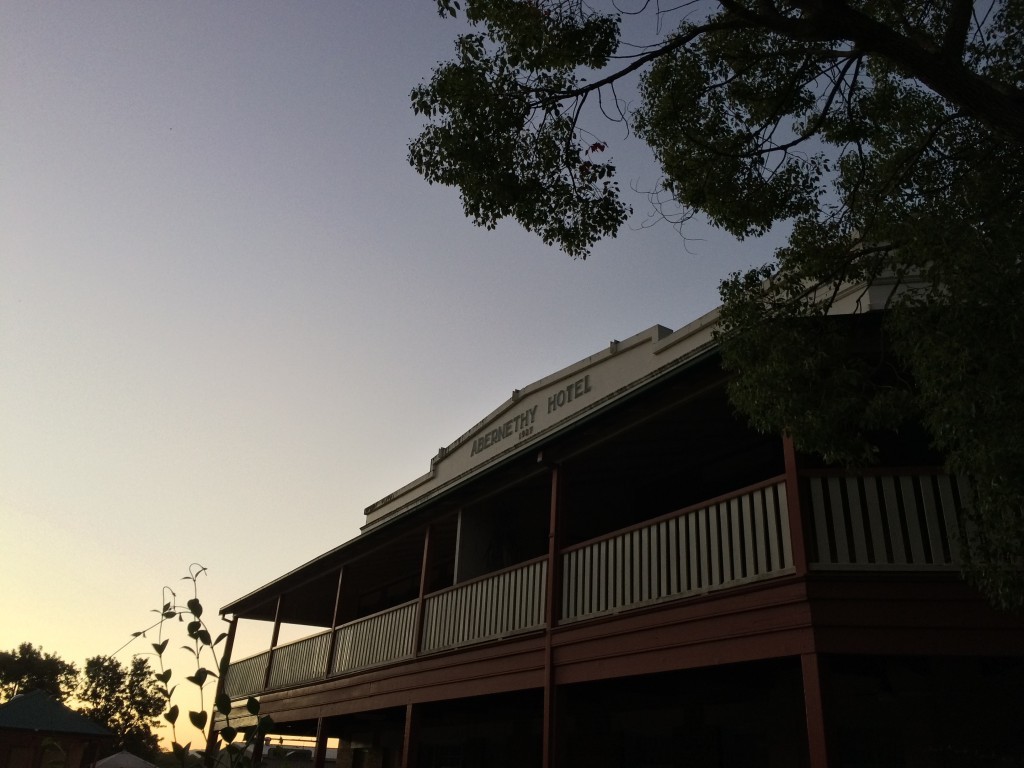 Abernethy house has "heritage" furnishings and was comfortable enough but the biggest disappointment for a house with so many bedrooms was a pokey kitchen, no bench space and no dishwasher! The boys only and girls only share bathrooms were a novelty and reminded me of college at university – the guffaws emanating from the boys bathrooms definitely had me guessing!
We started (relatively) early on Saturday with a BBQ breakfast followed by a 9am pickup for our wine tour with Hunter Valley Boutique Wine Tours. I love visiting wineries but I'm usually the designated driver which is amusing and annoying in equal measure (side note: we visited Orange with our travel buddies Helen and Matt for a wine weekend and I was the designated driver for the home straight after a day out. Stuart noticed we were approaching some cyclists and thought it would be SO funny to wind down his window and bark at them. I locked the windows on approach. Sober driver was not amused.) Consequently, I thoroughly enjoyed the chauffeur service provided! Our tour guide was very knowledgeable and loved to chat over the microphone so I let the drone wash over me while I lost myself in the rolling hills and beautiful countryside.
Our first stop was Mount View Estate.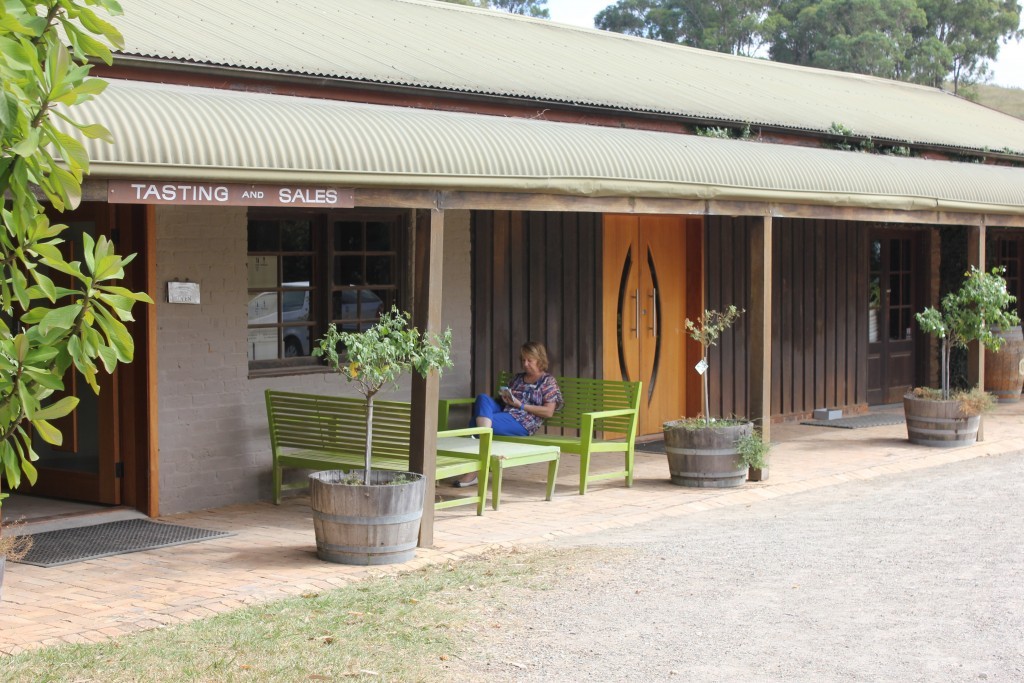 Mount View Estate is a small winery that has made award wining wines for the past 45 years. We started with bubbles at 10am and ended with a sticky at about 11am – delicious but it was only our first stop and it was only 11am! The sticky we tried was particularly good and our wine expert said it would be best served with a sticky date pudding – sold! Only trouble was I didn't have a pen so I couldn't remember which whites I enjoyed the most so I just closed my eyes and pointed and paid.
Next on the list was Savannah Estate Wines.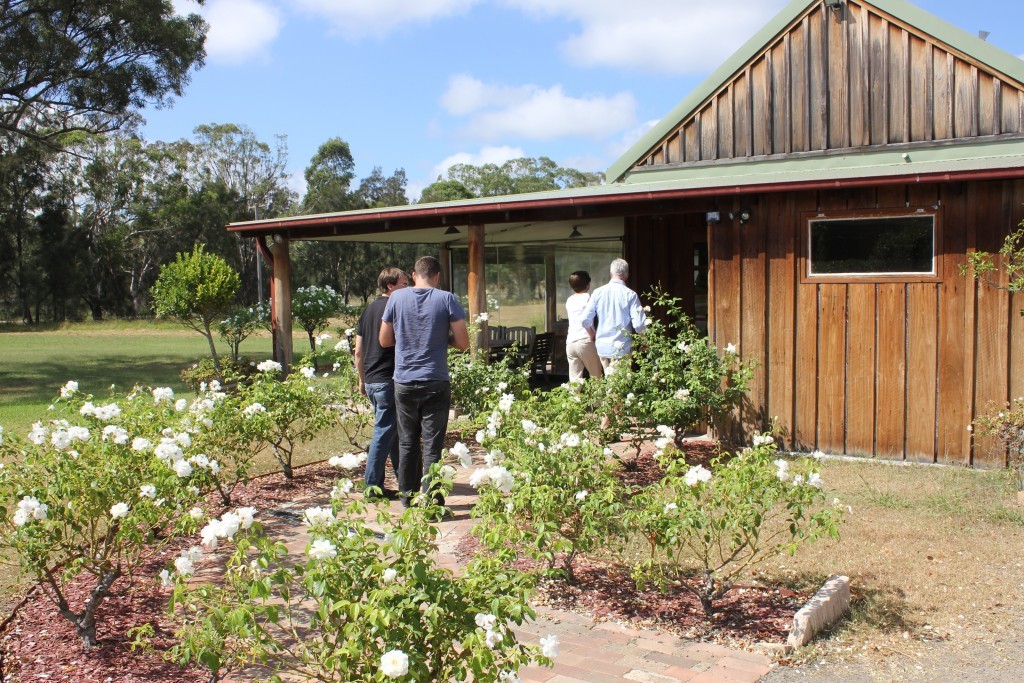 Savannah Estate is another boutique winery which produces wine with grapes from around Australia. I didn't enjoy their wines as much but the sweet Moscato gave me an energy boost and the Jatz and cheese were demolished! I was interested in the chambourcin wine (sham-boor-sin if you're an Aussie *cringe*) a unique grape hybrid with an unknown parentage because the French wine maker who created it didn't make any notes.
Our final official stop was the delightful Irongate Estate.
The eccentric wine maker here is a traditionalist – he grows the grapes, makes the wine and cellars it. The only thing he doesn't do is bottle! He even persists with using cork in most of his wines (which as it turns out is more expensive than screw tops so you know he is serious about his wine). The wines here are unique and given the focus on terroir I imagine they will taste different every year so I look forward to returning.
The day was getting on and it was sometime between 2 and 3pm – we had consumed a lot of wine and not much food so we needed sustenance. We were driven to a winery which also had a store which sold olive oil/tapenade/jam/pickle/chilli sauces and bread squares at 50 cents a bag to taste said products. I inhaled 2 bags of bread without breathing and we bought a random assortment of products but I have no idea what the name of the stop was!
We decided lunch at home was easier than a picnic so we headed back to the house to refuel before dinner at the Royal Oak Hotel restaurant 221. The bar was fun with $12 cocktails (!) and dinner was delicious – service not so great but we kept ourselves entertained and bought our own drinks from the bar. The best part? The hotel has a COURTESY BUS. I don't think I have ever dined somewhere with a courtesy bus – what a revelation!
We arrived back at the hotel and as true city folk do, we stood on the driveway with our necks craned back looking with wonderment at the night sky. The Milky Way was visible in astounding detail and those looking in the right direction even saw a shooting star. Stuart graciously tried to share his astronomical knowledge with us but holes were poked in his space suit when he told us that Orion's belt was actually the pointers towards the Southern Cross.
After a few raucous rounds of Cards Against Humanity it was time for bed after a great day with a great bunch of people. I'm looking forward to the wedding! To Bec and Dave!