I have (unfortunately) settled back into Sydney and returned to work after our wonderful trip to Amsterdam and I have fallen into my normal summer breakfast routine of muesli, natural yoghurt and fresh fruit. Our daily breakfast while we were in Amsterdam was rye bread topped with a slice of cheddar cheese (there were seemingly hundreds of varieties in the supermarket!) and a slice of cured meat, either smoked ham or ontbijtspek (a delicious smoked speck-ish product) and it was delicious and kept me full until well past lunch. Open sandwiches, or really any type of sandwich, are a very Dutch way to eat breakfast and lunch. While on my walks I peered through many office windows at lunch time and more often than not, the team was sitting down at a table covered with sliced breads and spreads. At home, I generally only eat stuff on toast as a treat and I'm not sure why, because when I put my mind to it there are so many toppings and so many breads the potential combinations will keep me in foodie heaven for weeks!
To "celebrate" my return home I visited my favourite bakery for their delicious sourdough bread to go with my perfectly ripe avocado. Avocado on toast is delicious, but when combined with za'atar, lemon and salt it really is something else. The other topping in my feature photo is ancho chilli relish, because for some reason while I was still in cold and cloudy Amsterdam I decided to buy almost half a kilo of dried chillies for delivery when I returned home. I think I was missing the warming and comforting chilli hit!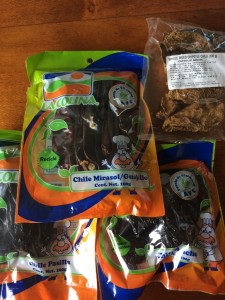 I have compiled a list of my favourite things on bread and I'm sure you can come up with many more. Any bread will do, but good quality sourdough and bagels are my favourite. To toast or not to toast is completely up to you. The best part about these combinations are that I am happy to eat most of them for breakfast and lunch (and sometimes even dinner if I'm not in the mood to cook).
cream cheese and raspberry jam (especially good on a toasted bagel)
scrambled egg (again, hello bagel!)
scrambled egg & smoked salmon
scrambled egg & ham
boiled egg & butter
boiled egg & smoked salmon
cheese & ham
cheese, ham and relish
cheese & pickles (I only buy polskie ogorki in deference to my Polish surrogate aunt)
avocado, lemon and salt
avocado, lemon, salt and chilli flakes
avocado, lemon, salt and za'atar (I bought a really delicious blend from the Marrickville markets)
avjar (I buy the Mama's brand which you can find at IGA or in the international section of your supermarket)
avjar & feta
pesto & ham
tomato
tomato & labne (you can find it the gourmet section of your supermarket or deli)
This is my go to list of stuff on bread, I hope you enjoy. I would love to know how you do yours!