---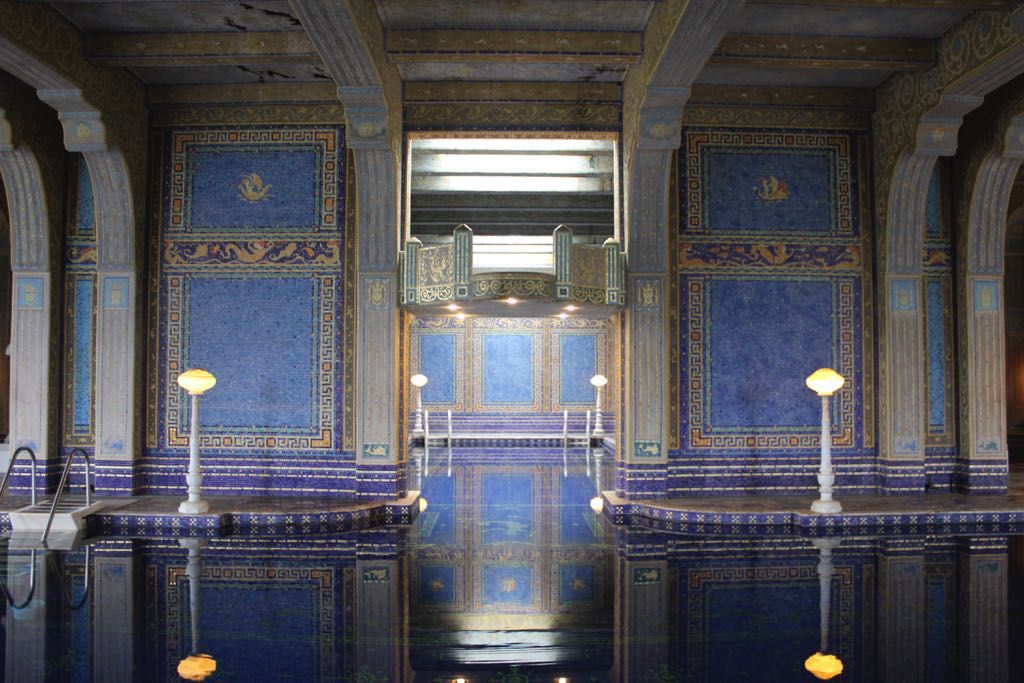 Travel
I was really looking forward to visiting Hearst Castle on our trip. I had read a lot about it, and wanted to see the richness, grandeur and excess that was seen as a substitute for overseas travel. Why would you need to travel to Europe when you can bring Europe to California?
Hearst Castle was designed by Julia Morgan, the first female licensed architect in Califorina, for newspaper magnate William Randolph Hearst. Hearst Castle's heyday was in the 1920s and 30s when many celebrities were invited to stay, play and dine with Hearst. The "ranch" had plenty of activities to keep guests entertained including a cinema, indoor and outdoor swimming pools as well as a zoo. Unfortunately Hearst had to sell his animals during the great depression, however we were told that there were a zeal of zebras who still lived on the property. The most confusing part for me was the hodgepodge of cultures and ages mixed into the castle, it was all quite overwhelming. I was trying to imagine it with the eyes of people from the era who may never have travelled overseas before, it would have been quite astounding to see so much history and culture in one place.
Our next stop was a visit to the elephant seals… and we smelt them before we saw them. The rookery of seals were lounging on a small slice of beach, wallowing on the sand, farting, talking and growling amongst themselves. I think Stuart saw a bit of his behaviour in theirs… well if he didn't, I certainly did.
Recommended Posts
11 Jun 2017 - Travel
17 Dec 2016 - Travel
03 Oct 2016 - Dine in