---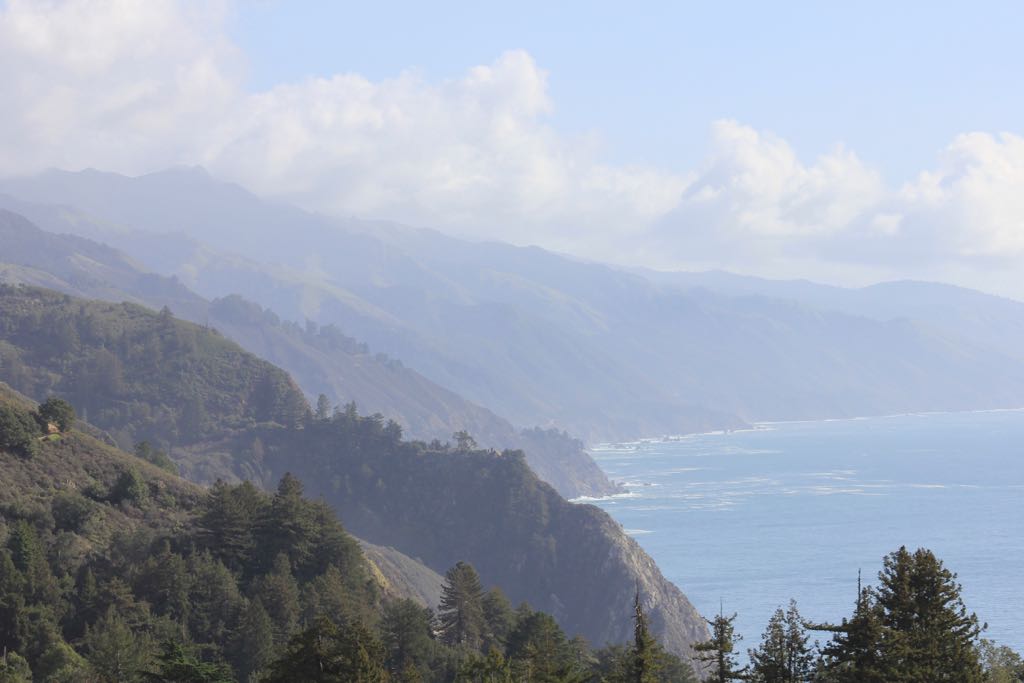 Travel
We left Hearst Castle made it to Monterey, after a detour via the 101 due to a landslide on Highway 1. We kept driving after the sign "Road blocked ahead", wrongly assuming that there would be one lane open and a bored traffic working spinning a sign between stop and slow. We knew we were getting to the beautiful part of the drive through Big Sur. We wasted 45 minutes on that, only to drive back past Hearst Castle and then to continue on the inland route, trying to make it to the hotel before it got too dark.
We stayed in the lovely, relaxing and atmospheric Spindrift Inn in Monterey. It wasn't really cold enough to use the fireplace but we made a fire both nights regardless. As we missed the drive through Big Sur, we did it in the reverse the next day and drove down to Nepenthe and back. We started our day by paying the steep fee to enter 17 Mile Drive. We ended up following a very cheery peloton of cyclists along the drive. We weren't in a hurry and nor were they. The views were special – I'm glad we did it and I'm glad we took our time to stop the car, get out, and admire the views as they changed at every bend of the road.
We cruised along the coast and we ended up at Nepenthe for an early lunch. I think we sat at the best table, with uninterrupted views along the coast. There was birdlife too, I spotted my first woodpecker and enjoyed watching eagles soar over thermals and then up and out of sight.
Recommended Posts
11 Jun 2017 - Travel
17 Dec 2016 - Travel
03 Oct 2016 - Dine in